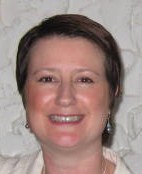 Mobile Reflexologist in Berkhamsted, Bovingdon, Hemel Hempstead, Tring and surrounding villages
Hello and welcome to my website. I am a mobile reflexologist offering reflexology treatments in the comfort of your own home in Hemel Hempstead, Berkhamsted, Bovingdon, Tring and surrounding villages.
I also offer treatments from
Angelic Realms
in Hemel Hempstead, please contact them on
01442 269619
if you are interested in finding out more about what treatments they offer.
Reflexology is a non-intrusive complementary therapy that aims to help the body rebalance and promotes good health and wellbeing through pressure to reflex points usually on the feet, but also on the hands. Reflexology can help recovery from injury, manage stress levels as it promotes relaxation and aids tension release. It is a therapy which can be received by anyone of any age : from newborn babies and children to the elderly and anyone in-between.
Reflexology can be used for a wide range of disorders, including : hayfever, skin and respiratory conditions, migraine, PMS and menopausal problems, sinus problems, back problems, infertility, chronic fatigue, stress, depression and anxiety.
Please visit my
"About Me"
page (see the link on the left) for details about my experience and credentials. If you have any specific concerns, you can find more information on my
"FAQ"
page.
SPECIAL OFFER : £20.00 FOR YOUR FIRST TREATMENT

Usual price £25.00 for a one hour treatment
Taster sessions available : £10.00 for half an hour.
If you book a course of 6 treatments you only pay for 5 treatments.
Refer a friend and get your treatment half price.
Gift vouchers available on request.
Please contact me on :
07966 596876
; or
Email me :
khartshorne@yahoo.com
to see how reflexology can work for you.
Follow Us